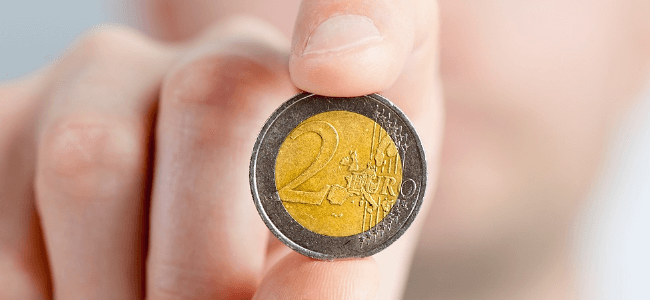 This article is to help Greek students wishing to study abroad. Here we help you to find the resources for financial aid and college scholarships.
Calculating how much financial aid you need
When applying for international financial aid or college scholarship, you need to plan. You will be required to prove to your chosen university or institution, to the consular officer that will issue your visa and perhaps the host country's border agency that you have sufficient funds to cover your living expenses to include, where applicable; tuition fees, semester fees, student services fees, course material expenses, food, travel, accommodation, visa and health insurance costs, childcare and personal expenses.
When to apply for international financial aid
It is advisable to start your search for funding opportunities while or even before applying to university or other educational establishment since the two processes often require very similar applications.
Funding may be merit-based, need-based, need-blind, institution-specific, course-specific, subject-specific, career-specific, demographic-specific, country-specific, ability-specific or non-specific.
The most common international financial aid for Greek students
As a member of the EU, Greek students may be able to apply for undergraduate degree courses with no tuition fees. Elsewhere, tuition rates vary tremendously depending on the length of the course and the subject of study.
The first places to search for funding opportunities are the Greek Ministry of Education and the Department of Education in the host country. Typical government-funded aid includes sponsorships, loans, grants, scholarships and bursaries, each with distinct rules regarding eligibility, deadlines, application procedures and amount of funding awarded.
There are several international organizations who grant aid to students all over the world. These include:
The United Nations
World Council of Churches
Soros Foundation
You may also be able to source funding within Greece from organizations or companies. There may be some stipulations involved, including a commitment to return home to Greece once you have graduated.
Resources for financial aid
Many universities and other higher education institutions offer resources for financial aid for international students, distributed on the basis of need, academic merit or both. Funding information is usually available via an online search on the international section of the institution's website.
iefa.org is part of the international student network and publishes one of the most comprehensive database of International Education Financial Aid information available on the Internet where you can search by nationality, country or course.
If you want to study in the US, international student loans can help to put a US education within reach, regardless of your financial circumstances.
Charities, trusts, learned societies and special interest groups
Charities, trusts, learned societies and special interest groups often dedicate a portion of their resources to financial aid for students. While some organizations target specific demographics, many focus simply on students from lower income backgrounds, those experiencing particular financial difficulty, and/or those with demonstrable academic excellence. Usually awards are made for a year at a time, with renewal possible, and students can secure backing from multiple organizations.
Resources for international college scholarships
College scholarships are usually the hardest form of financial aid to secure. They don't need to be repaid and cover the full or partial costs of tuition, sometimes along with a portion of living costs. Scholarships are usually based solely on academic merit, although there are also many specialized scholarships which are targeted at students with certain backgrounds, interests, skills or ambitions.
At internationalscholarships.com Greek students can search among the most comprehensive listing of grants, college scholarships, loan programs, and other information. You can search under your nationality, the country you wish to study in and the subject you want to study.